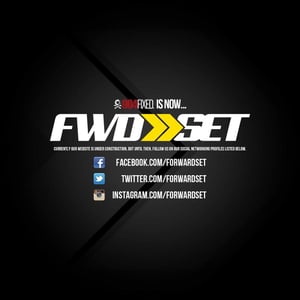 $

9.04
Yep, you heard right. 904 Fixed has undergone a facelift and a name change. We are now Forward Set. There are many reasons for the change, but we encourage you to read below to further understand why we chose to change the name.
Formally known & started in early 2011 as 904 Fixed, Forward Set is the progression that came to us as cyclists. Our original attraction being fixed gear bicycles, but as time went on, our interests grew with cycling as a whole. Many of us now looking to get in to road cycling, cyclocross, and a little bit of mountain biking
sprinkled in the mix.
Forward Set, above all, is a cycling culture website and a growing brand. We strive to entertain the reader with original cycling news as well as cycling material we find interesting around the web. In compliment to our site, we also strive to create original, well thought out, quality products that cater to cyclists.
Along with having a website and products, we also have a cycling team composed of daily commuters, racers, and cycling enthusiasts that represent the site. We travel as much as we can and seek to have fun and enjoy time on our bikes with friends.
With a new name, image, & direction, Forward Set is broadening horizons & establishing itself as a staple in cycling culture.
FORWARD: [fawr-werd] adv.
1. toward or at a place, point, or time in advance; onward; ahead.
2. toward the front.
3. into view or consideration; out; forth.
SET: [set] noun, adj., verb
1. to put (something or someone) in a particular place.
2. to place in some relation to something or someone.
3. to put or apply.
4. to become firm, solid, or permanent.
5. a number, group, or combination of things of similar nature, design, or function.
--------------
We will never forget where we started and most importantly where we are from. We hope you continue to support us in our future endeavors! Our new website is currently under construction, but we will let you know when everything has been launched. Now get out there and have some fun riding!
-Kirk Tsonos
CEO/Team Manager
Forward Set
www.forwardset.com